We are Conducting an Election Survey for the following Two Special National Political Parties. Whichever of the Two Parties you want to be in Next Government in Assam, You can Vote for that Party. We have started this Election survey on 27-08-2020 today and we will Announce the Official Results on our website (Career of Assam) on 10th September 2020 at 7 pm.
Online Voting
Please Vote for the Party of your Choice below. Your Vote: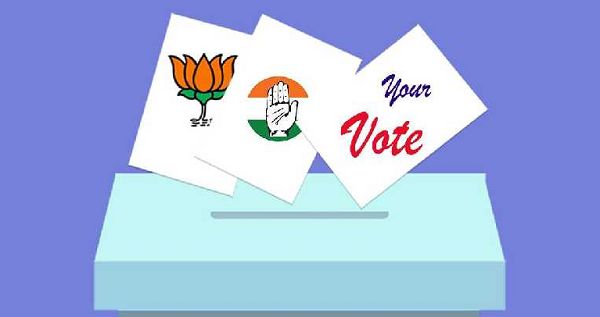 2021 Assam Assembly Election: Your Vote For
2021 Assam Election
The 2021 Assam Legislative Assembly elections will be a very important election for Assam. In a few months, the BJP-ruled government in the state will complete five years. Electoral winds are already blowing in the (2021 Assam Legislative Assembly Election Online Voting Survey) state Different political parties are almost ready for the elections. Many of the organizations that have already opposed the CAA are also Preparing to form New Regional Political Parties. In such a scenario, the BJP Government has been able to address the grievances of the people of the state during these five years. The results of the forthcoming elections will show the success or failure of the government. For the upcoming elections Career of Assam an election survey is being conducted by two special national political parties. We have started this online polling survey for the Indian National Congress and the Bharatiya Janata Party (BJP), which are now actively participating in the Assam Assembly elections. And your voting will be completely confidential Please vote for the party of
(2021 Assam Legislative Assembly Election Online Voting Survey)
your choice below You can view the results of this election survey online and we will announce the official results on our website on September 10, 2020 at 7 pm. Please share this link with us so that everyone in Assam can participate in this voting process.
Note: Please share this web link